Mindful Doodles #128: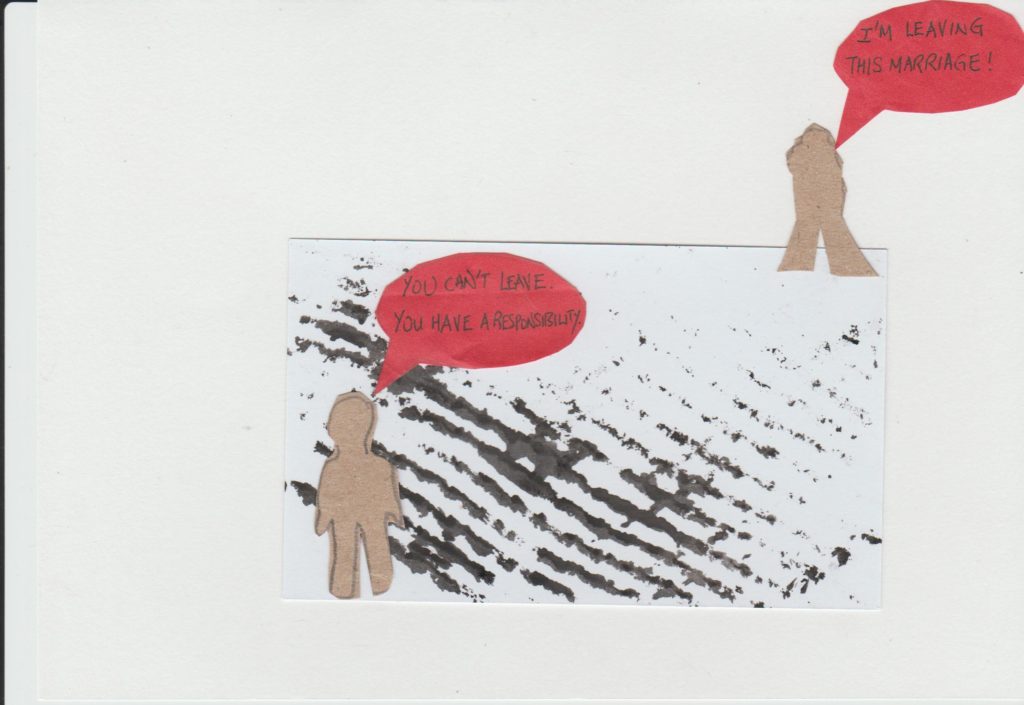 The slime is all over the floor.
After more than a year of vicious mud slinging, she ran out of vitriol. The vestigial irritants had simmered. Neurasthenia of their marriage came.
"I'm leaving you!" she said.
"You can't leave me. You have a responsibility towards me."
"I've told you my terms and conditions. You can't accommodate me. I'm leaving."
Both of them had wept before and are now past weeping.
The End.
Note – the words in bold are from the word list Wordle.
Mindful Doodles is a series of comic/ cartoon drawn on assimilating stimuli that comes into my mind. My surrounding and environment are dynamic. As events happen, the stimuli enters my brain and I pay attention to them. I am not mentally disturbed as I pay due respect to each stimulus. I ponder upon how I would deal with the stimulus, to manage the situation. I try to discover what lesson the Universe bestows on me in this encounter. I write my discovery as my Mindful Thought of the Day.
Why be mindful? By paying time and attention to a disturbing stimulus, you deal  with it. It ceases to be new and disruptive to you. You have released anxiety. You have greatly reduced your mental stress.
Mindful Thought of the Day:
Be mindful of personal boundary and space. Treat your partner the way you desire to be treated yourself. Try professional counseling in couples therapy.
This post also includes the writing prompt slime.