I used to wonder why some soft toys are made with a certain posture. Their upper limbs, or "arms" are held up. As if in a position to say, "I surrender!" Maybe this is a favorite pose to say, "Carry me!". Their short upper limbs seem to flail helplessly. This is what I mean.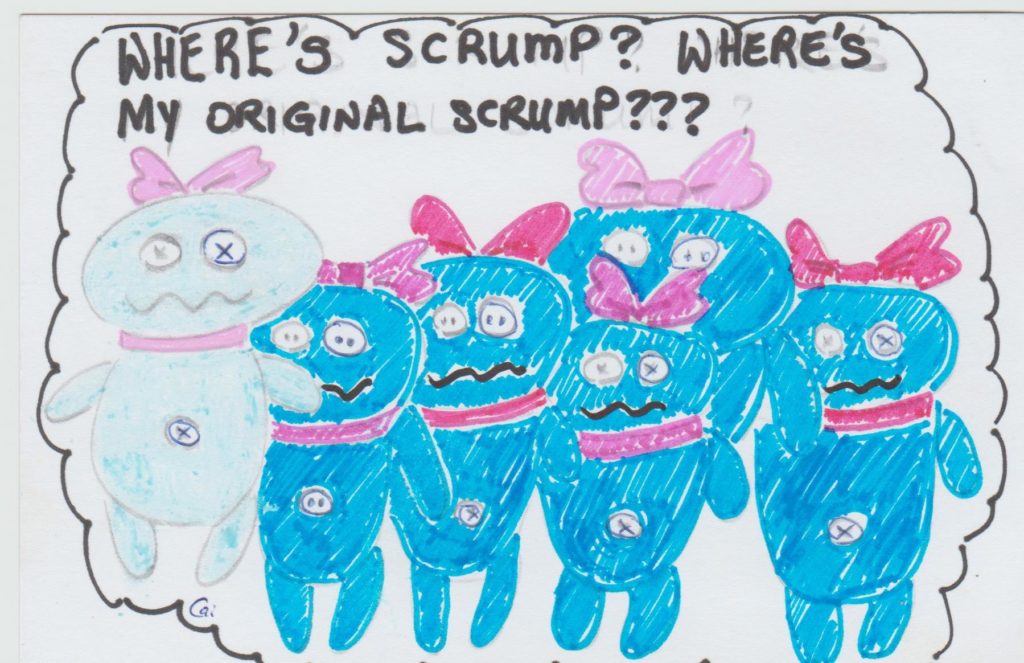 Returning to the photo prompt, would I carry a baby raccoon? No. As cute as it looks, I don't think its safe to touch wild animals. I got scratched on my finger by a kitten once and my nail was slightly displaced. I became cautious after that.
Prompt – Christine Bialczak hosts Simply 6 Minutes. She provides a pic prompt for unedited, stream of consciousness writing. We can also ignore the suggestion and write in any genre and style. Tag #Simply6Minutes. Challenge Feb 23 2021. Posted on Tuesdays, once a fortnight or whichever Tuesday she is free to host one.