I have a dream which confirms the theory that during sleep, the unconsciousness plays a theme that continues the day's topic of concern.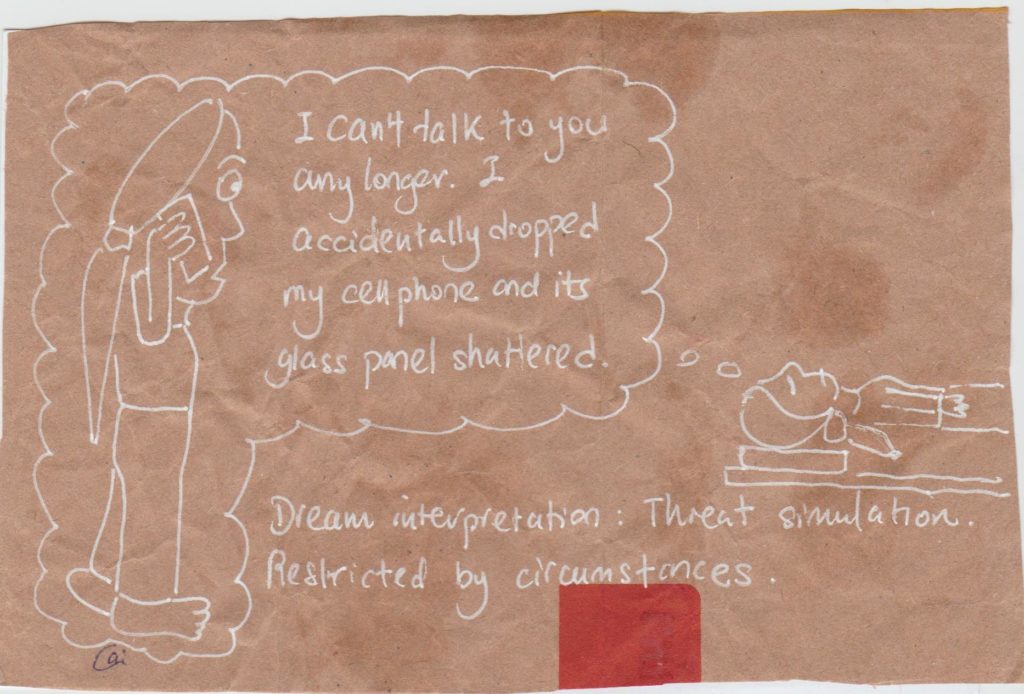 The girl has a dream that her cell phone is damaged because she dropped it during the day. Her well-being and routine is disrupted by a damaged hand phone.
Materials used: white gel pen on recycled paper.