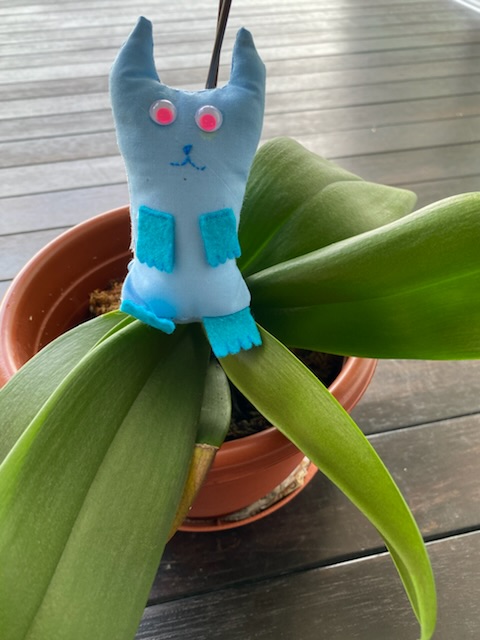 This post explains how I made my emotional support soft toy mascot, and why I made it.
Meet my soft toy cat Blu. She stands 5 inch tall. She has pink wobbly eyes (craft accessory bought from a store). Her limbs are cut from felt. Her nose and mouth are sewn on by embroidery. I made my own soft toy to add meaning to her value as my mascot.
You may wonder what is the point of having a soft toy and why I made it. The following flowchart explains it.
Flowchart explains the problem of stress and the brainstorming to tackle the issue.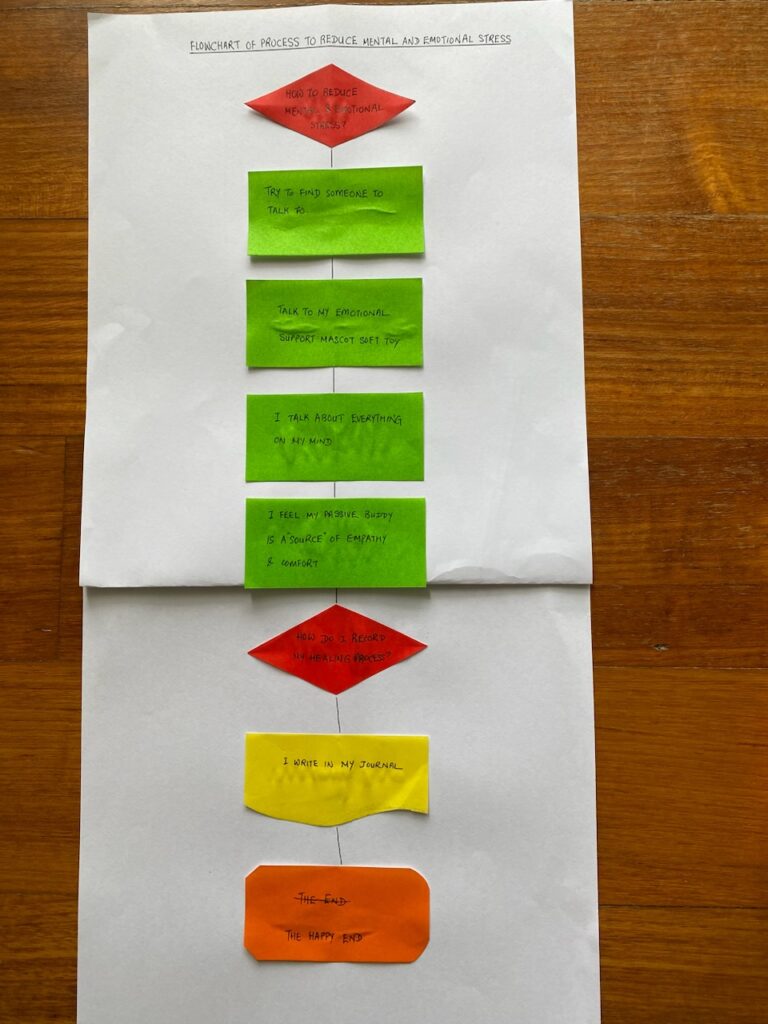 Flowchart on HOW TO MAKE 3-DIMENSIONAL SOFT TOY
Decide on size of soft toy.
I
Draw out the paper pattern on tracing paper or blank paper.
I
Cut out the paper pattern.
I
Trace the pattern onto desired piece of fabric.
I
Double fold the fabric before cutting because two pieces are needed to sew for the front and back of the soft toy.
I
Take one piece of fabric and place its right side upwards to face you.
I
Draw your soft toy animal's facial features.
I
Sew embroidery to accentuate these features, or use acrylic paint to highlight facial features.
I
If you used paint, wait for it to dry before proceeding to the next step.
I
If your soft toy has limbs like the cat in the photo, you have to sew on the limbs at this stage.
I
Place the right sides of the cut-out facing each other.
I
Sew on the wrong side which is facing you. Leave a hole around 2 inches wide, to invert the fabric.
I
Invert the fabric through the hole. The right side of the face would be facing you.
I
Put filler stuffing into the gap. How much filler depends on your preference.
I
Sew shut the hole using small, neat stitches.
I
Viola! Welcome your soft toy into your home.
Please share your life with your soft toy. She can become your friend who provides some emotional support, as well as psychological support. Never sit alone again. Sit your soft toy at your table/ chair/ bed/kitchen.
You may have bought at least one soft toy from a store, or made one. Please share a photo of your soft toy.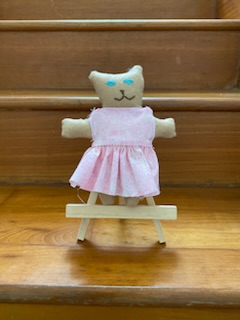 The above is another handmade soft toy.
If you prefer a professionally made soft toy, I recommend this Hello Kitty in a Pusheen playsuit (jumpsuit). Here's mine with Blu.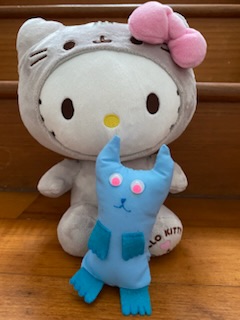 P.S. I may receive a small commission if you buy something through this link.