Dreaming of a splendid walk out in nature. Getting close to nature never fails to renew my gratitude in the miracles of life all around me. This dream was probably triggered by an old memory and nostalgia.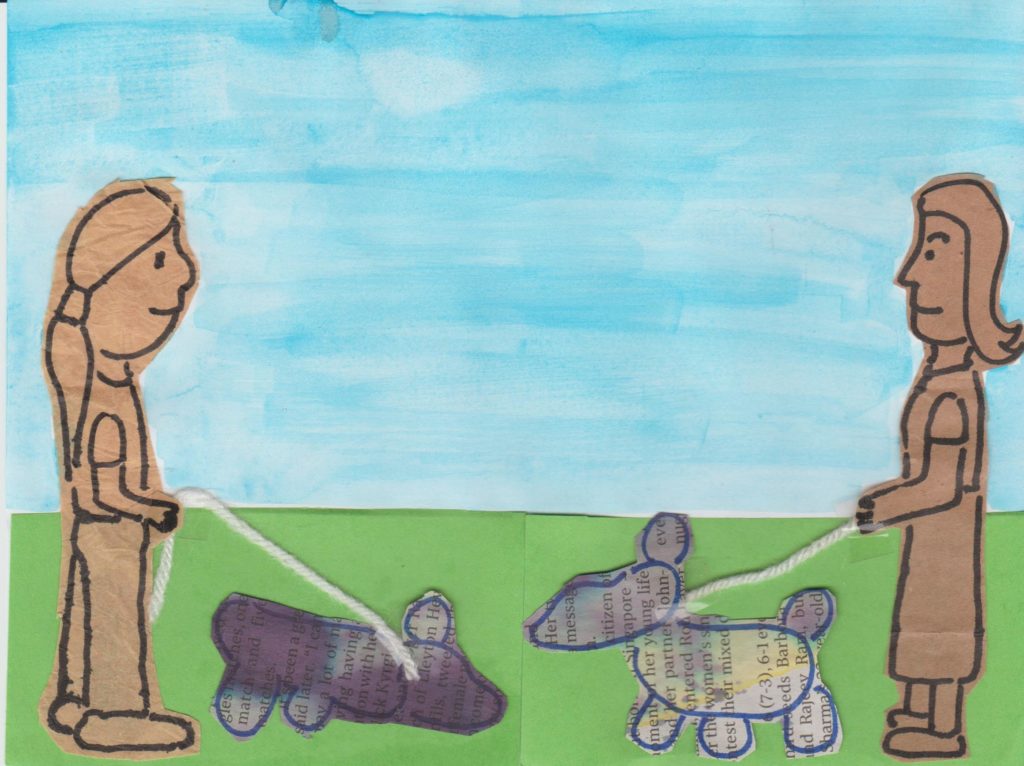 Two women are walking their dogs.
Mixed media art – water color, green paper, brown paper collage, colored dyes on newsprint and 2 strands of wool.