Mindful Doodles #415 –
She's the second woman who has said that eating bread gains less calories and fat than eating other foods. "Bread is less fattening", they said. Put somethings substantial in your sandwich and nourish your body. Having a thin body, weight loss and malnutrition can create serious health problems. Lots of money has to be spent on medical expenses to rectify physical ills, mental stress and emotional damage. Diet in moderation. Long term moderation is the key to a healthier life style.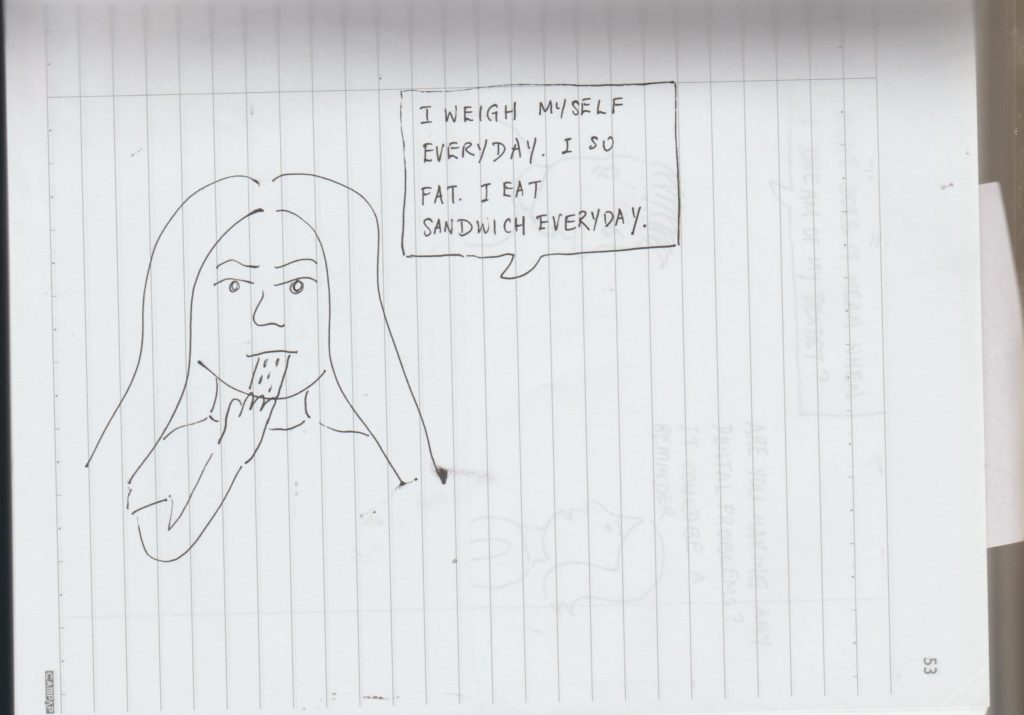 Bread recipes. Never say bread is boring.