Book Review: A Promise Renewed by Sabrina Oyinloye.
I was drawn into buying this book after reading the free sample chapter. There was cheating and betrayal in a domestic relationship. This is what we see. Every. Day. This book is so spot on. I was not disappointed. I was rewarded with a list of tropes. Read below.
Sabrina Oyinloye is a good story teller. Tropes were used but life is full of tropes and that's why many readers have attested to the realism of such stories. Tropes were written to reflect real life. Who has not lived through some of these tropes? You must read A Promise Renewed and go through this checklist. Hands up if you've encountered one or more than one trope in your life.
Polygamy or rotating multiple dating partners like a round-table.
Injury/ illness drawing back a formerly departed partner into compassionate reunion.
Revenge. (But it was all a big misunderstanding)
A main character's sidekick and aide. (Sibling)
MILFH (mother-in-law-from-hell).
Sins of the father pack a heavy baggage.
Suicide.
Karma for the baddie (bad guy).
Some religions and cults permit polygamy. The crux of this book rests on this.
Polygamy was supposed to save more women by affording them worthy men who have proved themselves to be capable husbands. Instead, polygamy has been taken advantage of, by greedy and self-serving women who usurped married men because they were domestic trained and house-broken.
Here, a husband was deceived into believing his wife cheated on him. He had revenge of the same kind. Later, we learn he was deceived and the female protagonist was defamed. It often takes a serious injury or tragedy for the husband to return to his faithful first wife. Mothers who can't let go of sons straddle on as the third leg. In horrific power struggles to wrestle more influence to spite their son's first wife, they engineer second marriages to subsequent wives to join the domestic pot brewing feminine pettiness.
Saccharine love scenes pamper the erotic senses. If you're yearning for the Mills & Boon elements, there's more than a generous avalanche.
I bought this book to read about relationships and wasn't disappointed. I recommend A Promise Renewed.
Hello, @artmaterdotcom most of my books are real life experiences coined into fiction.
Checkout : https://t.co/LdB7vpO8x8
I got a quite emotional feedbacks for this book from at least ten of my fans. They told me how it felt like they were reading their life in pages pic.twitter.com/GXdwMcksQ7

— Sabrina Oyinloye (@OyinloyeSabrina) July 26, 2020
Interviewing Sabrina Oyinloye, author of A Promise Renewed.
You're a prolific author of Contemporary Fiction Romance. How do you devise plots for different stories?
Experiences, an enthralling scene, a gesture, an idea, anything really can trigger a story. And once it forms I just strive to be competent enough to put it on paper. I don't device the plot. I don't sit down and goes, okay this is how it's going to go. I just …write.
I started by posting stories there chapter by chapter and after a few days I would take it down. I thought nobody was paying attention and I was having my fun– somewhat testing the waters.(Emoji of Smiling face with open mouth and smiling eyes). Then for some reasons I paused and I got a message from one of my colleagues… She wrote: "You are doing a great job, now where is the next chapter ?!" (Emoji of Smiling face with open mouth and smiling eyes).

After that, another person sent a message to me and asked where she could get my books. She'd read WHEN THE HEARTS BIND ( that was my very first book) and wanted A PROMISE RENEWED which was the second. You can just imagine what that felt like! Knowing people were reading my stories to the point that they were willing to part with close to $3 for it. YES!
What's the length of time you require to write one manuscript?
Four to Five months. I've used four weeks for a first draft before. ( And that was because my kids were in school) Emoji of Smiling face with open mouth and smiling eyes. Frankly, It depends on how fast the story wants to be told. (If that makes sense).
Do people who know you in your community read your books?
In 2016 I created a Facebook Author page which I called Sabrinaoyinloyeonlinereads, most of the people that liked the page back then where people that I had gone to university and Polytechnic with, then family and colleagues. The Author's page was expanded to a group and now I have close to 400 fans from my community and beyond.
Has anyone raised any objections if they recognize themselves as characters in your stories?
No. Most of my stories are carved out of everyday life issues which almost everybody faces. And not tailored to one person. I suppose it's normal though for us all to see a reflection of our lives in the characters.
Can you show us your Lioncub Apparel fashion designs? We want to see how you dress up fictional characters in your Lioncub Romance books.
Here are some designs in Sabrina's collection: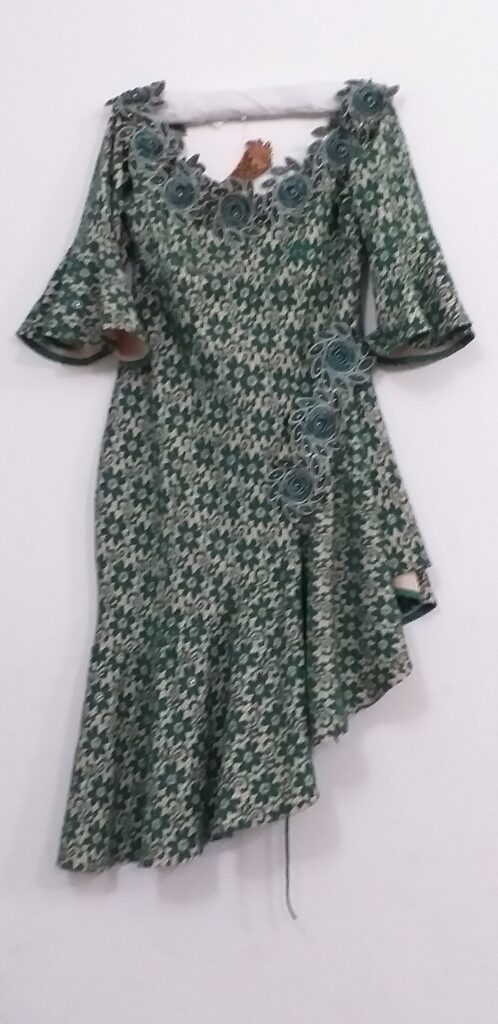 *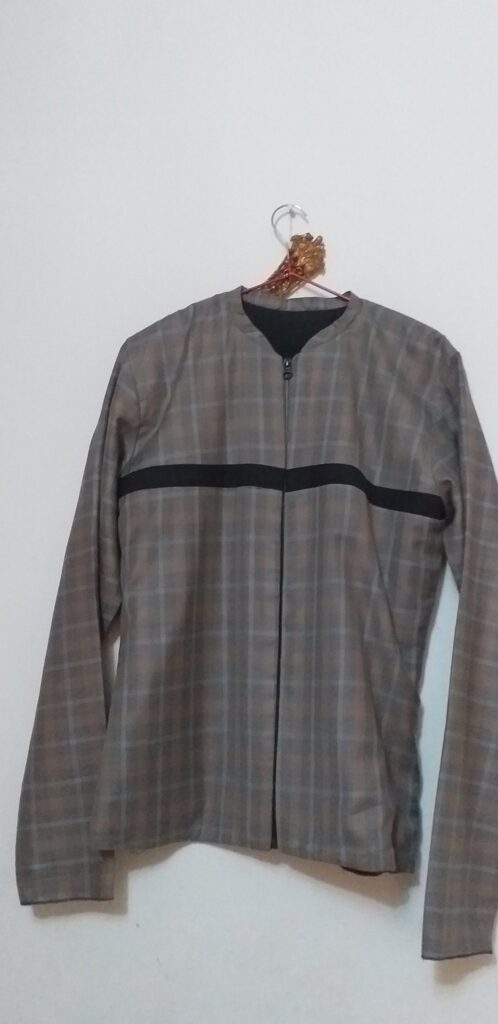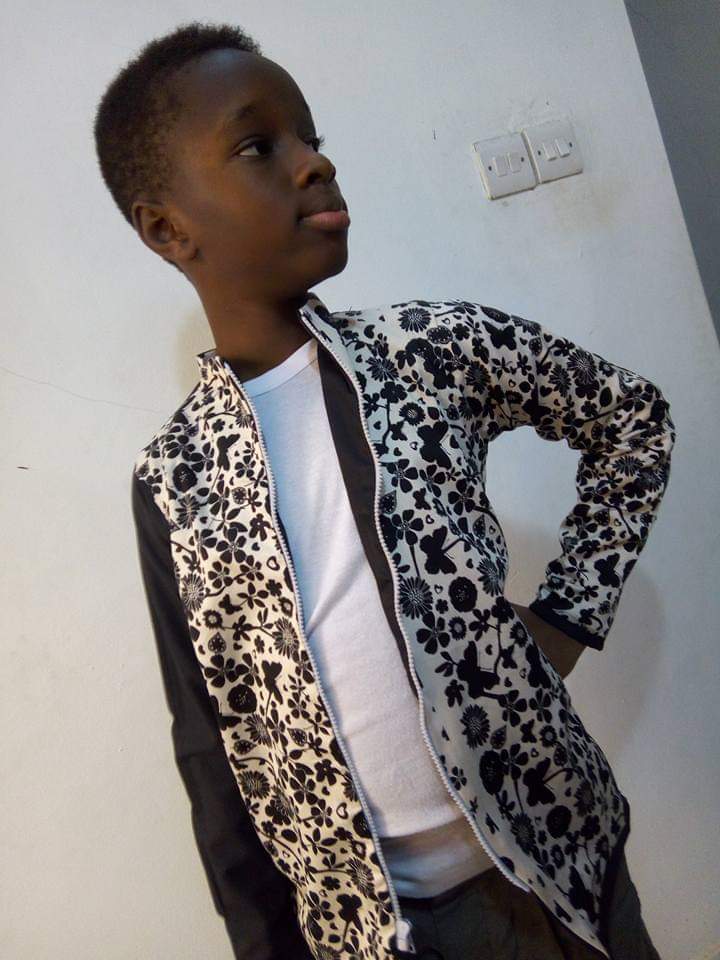 Please contact Sabrina if you're interested in her line of Lioncub Apparel. She's on Twitter @OyinloyeSabrina
Keep up to speed with Sabrina at her websites:
Site: https://sabrinaonlinereads.wordpress.com
Amazon: http://amazon.com/author/sabrinaoyinloye…
FB Sabrina Author's Page: https://facebook.com/lioncubsromance/…
FB Fans Group: https://facebook.com/groups/611085659058863/?ref=share
Thank you, Sabrina, for your time, talent, generosity, friendship and anything else I may have forgotten to mention here. I wish you all the best success with Lioncubs Dream World.