Mindful Doodles #124:
This water color was created to emulate a scene from a beach resort in Maldives. I have not visited Maldives but looked at a few photos to invent this scene. The triangles are the beach huts (chalets). The big rectangular-like shape represents the main hotel facility that has amenities to support the chalets. The long strip of land leading outwards into the sea is the beach, which tourists love. My former colleague visited Maldives. She gave it a thumbs up and recommended I should travel there too. My friend said the waters in the beach were very clear and you could see through down a certain depth.
Water colored the surrounding negative space.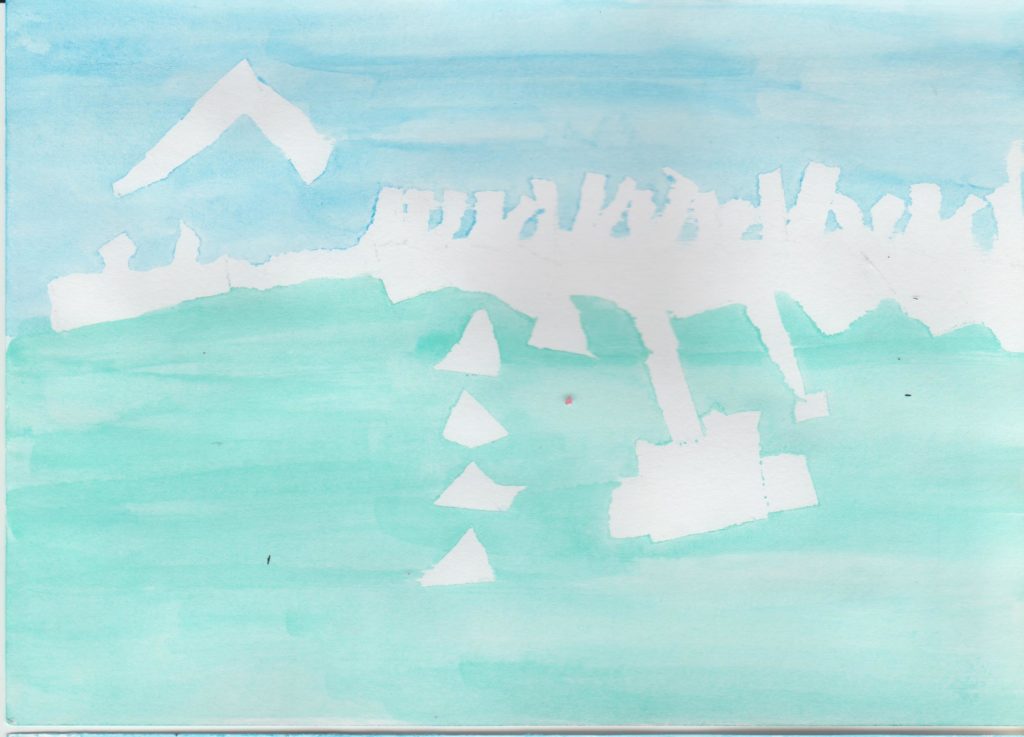 Mindful Doodles is a series of comic/ cartoon drawn on assimilating stimuli that comes into my mind. My surrounding and environment are dynamic. As events happen, the stimuli enters my brain and I pay attention to them. I am not mentally disturbed as I pay due respect to each stimulus. I ponder upon how I would deal with the stimulus, to manage the situation. I try to discover what lesson the Universe bestows on me in this encounter. I write my discovery as my Mindful Thought of the Day.
Why be mindful? By paying time and attention to a disturbing stimulus, you deal  with it. It ceases to be new and disruptive to you. You have released anxiety. You have greatly reduced your mental stress.
Mindful Thought of the Day:
Go for a walk where you can see nature. This can be along the sidewalk, where you'll see the gardens of houses, or in the park, where you can see the flora and fauna. All this beauty is for you and me to appreciate. You can bask in its glory. You'll realize how much you missed when you dwell in the extreme of negativity in the pressures of daily life. Every time you feel down, go and take a walk among beauty.
Writing prompt extreme.