100 Happy Days Challenge: Day 4, May 4 2019
Recently in the past six months, I have been troubled by a few weirdos harassing my inner peace. I got no business with them but they insist on violating my personal space. I'm trying not to be consumed by negative energy. I'm happy that I see negatives for what they are. On the positive and happy aspect, they taught me to use the technique of silent comic to chronicle their invasion into my space. I was affected and used drawing as a method of therapy to make sense of what was happening.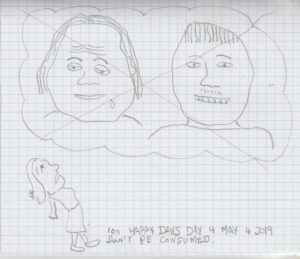 Cancel out the bad, the ugly, and the harassers.
PS. I've reused an old post which is why the first date of publication was shown as Nov 28 2018. This content has been newly substituted on May 4 2019.