100 Happy Days Challenge: Day 3 on May 3 2019
I was unhappy when I got upset over anxieties, fears and over-exaggerated threats. My fear occupied my mind and creative direction. I was drawing the man who was harassing me. I needed to deal with this anxiety, to feel peace and happiness.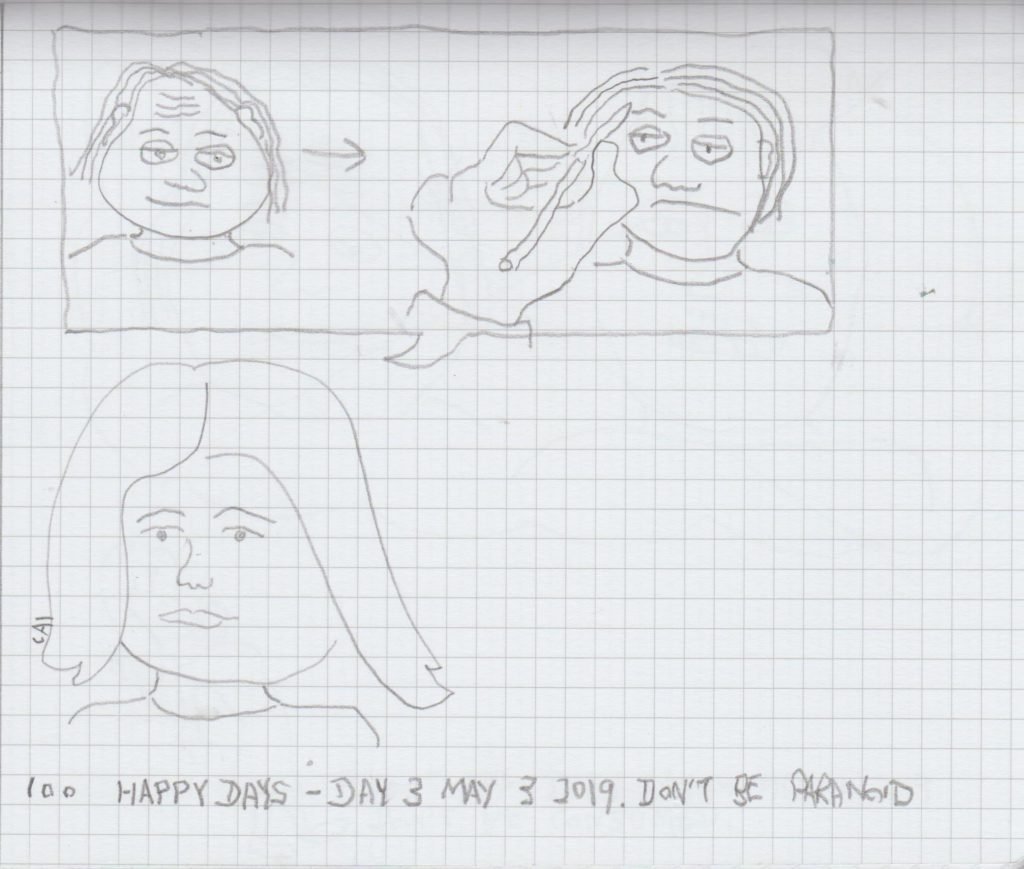 This picture was drawn using my non-dominant hand because I wanted practice with that hand.
If you're joining me to write about your 100 Happy Days Challenge, please drop your links here or anywhere in this blog. I'll visit all valid 100 Happy Days Challenge posts. Thank you.