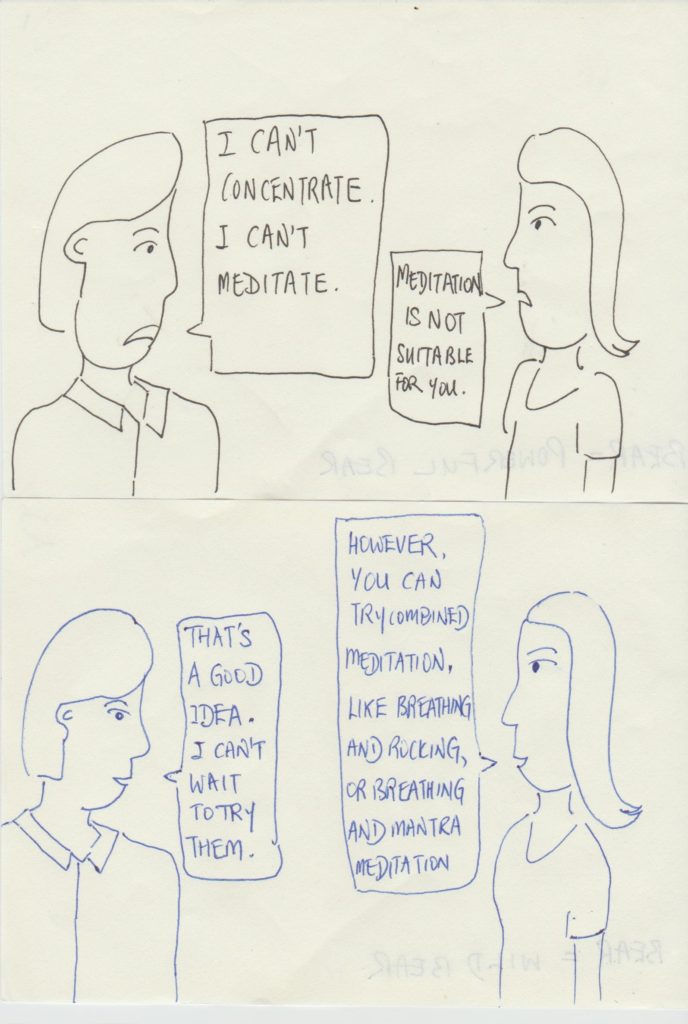 What to do when you can't concentrate on meditation? What to do when you can't concentrate to meditate?
Method 1:
You can try a very short time for meditation, like 5 minutes. If you're able to focus for 5 minutes, then you may gradually increase the amount of time slowly by a few minutes for the next new session. If you encounter difficulty in increasing further the amount of time, then you may have to stop at there. After much practice and experience, you will know if you are ready to try again to increase the length of time for meditation.
Method 2:
You can try combining breathing with rocking in your meditation.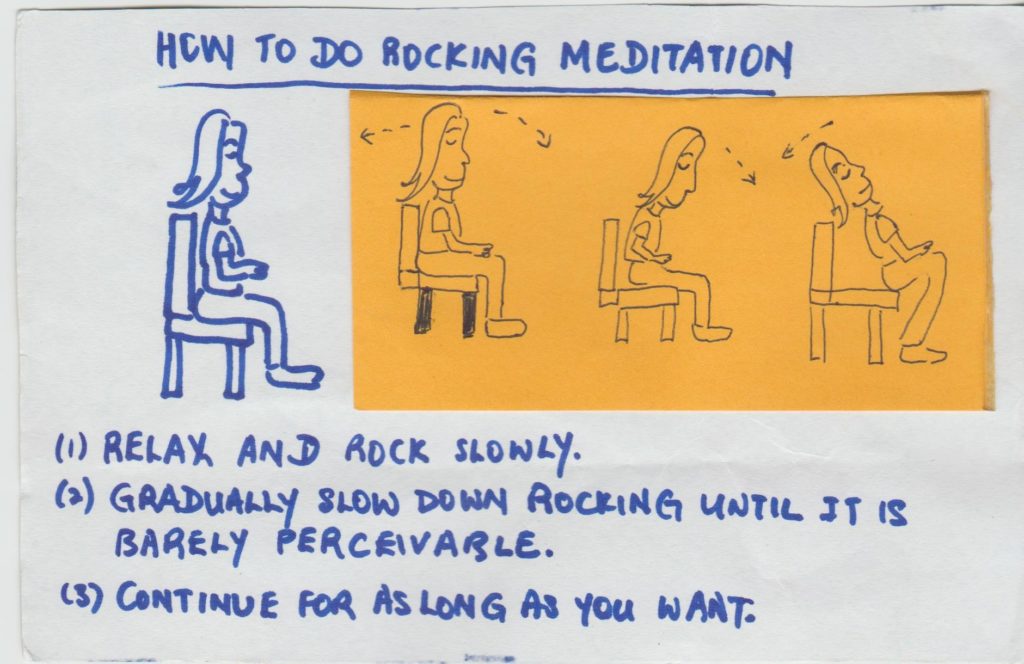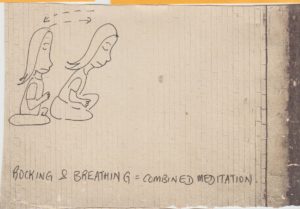 Method 3:
You can also try breathing with mantra meditation.