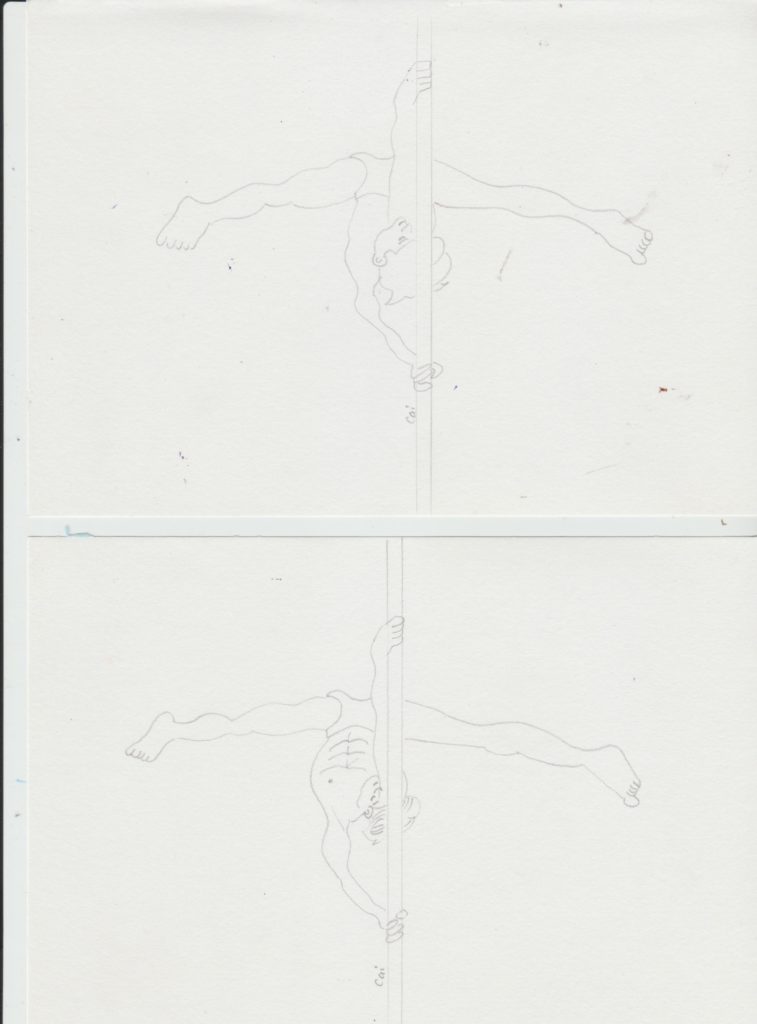 This is my first time reading and seeing a photo of a male pole dancer. He broke the stereotype. I would be treating him like a brother? Or treat him like a sister?
My sketch is not quite there yet. I have not drawn humans for a long time. Maybe more practice is required.
Prompt – Treat him like a sister from OLWG.