Mindful Doodles #401 – Print your name card
One thing I learned from observation and experience is that people will forget you slowly once you're out of sight. How best to reinforce your impression? Hand out your name card or business card. Almost every society has an increasing population and migrant population. We see many new faces. When we keep a card, we have a small reminder of the person. It jogs up a memory.
This man wastes no opportunity to distribute his name card or business card.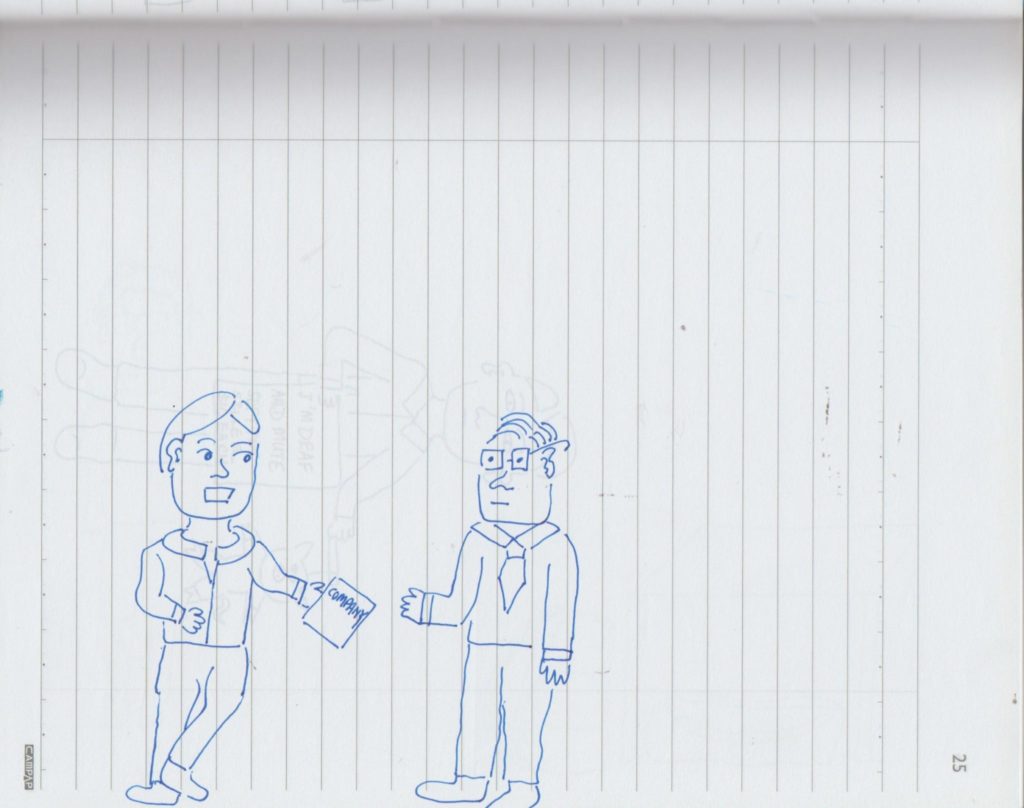 You can print your own name cards. Buy a pack of cards and use your printer at home.