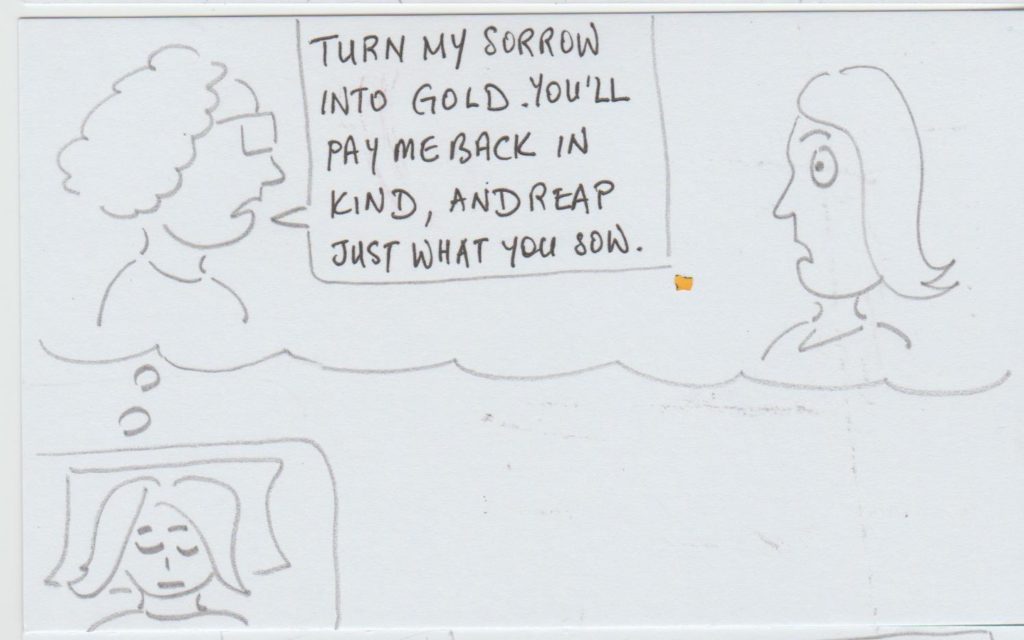 Dreaming of pot of gold at end of rainbow
A common dream is about finding gold/ money at the end of a rainbow. This is a fable that was made common and popular in children's story books.
A person's brain is filled with impressions from input data during the day. When a fable becomes like a metaphor or common phrase to express an idea, it creates its imagery. During a dream, this imagery of seeing a rainbow and a pot of gold, is replayed in the dream. The dream shows imagery from the fable about finding a pot of gold at the end of a rainbow.
As we all know, after we chase the rainbow at one end, there is nothing to be found. However, the dream propagates the fable because it conveys the message that there can be something valuable at the end of the chase. The latent meaning is to do the work and at the end of the journey, we can enjoy the fruits of labor.