Do you see clouds as creatures?
For this daily #prompt by @whistberry, be inspired to create art, words, share gifs, photos, thoughts, etc. No rules!

Suggestions for prompt words most welcome.

Tag your tweet: #whistpr

Word for 7/8 is from @C0LE8:
Do you ever #pretend the clouds are creatures? I do😉 pic.twitter.com/kwiM3rEJ96

— whistpr daily prompt (@WhistprPrompt) July 8, 2020
Early one dawn, I sketched out what I saw in the clouds. Then I filled the shapes with black ink.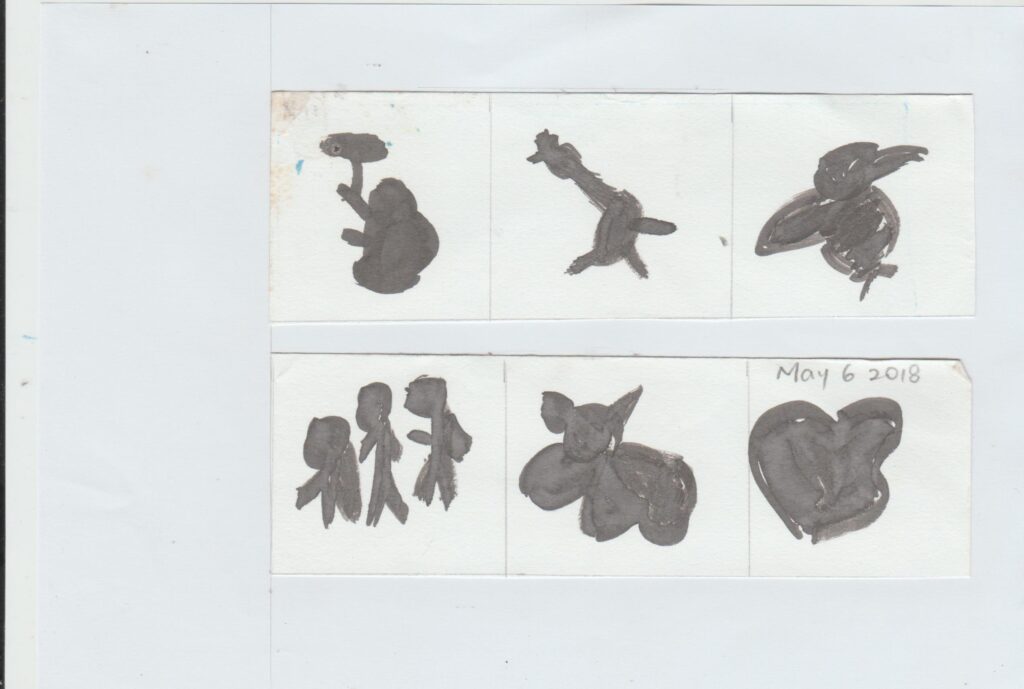 This is what I see in the clouds. A old woman with an umbrella limps past. The wind almost lifts up a giraffe wearing a tiny top hat. A blackbird on a pogo stick hops away, to avoid a family of three searching for their elderly relative who had a headstart. A dog clutches its toy dinosaur with its teeth.