Cats are graceful and give the impression they are forever young.
Some cats have grey fur that looks faintly like having a tinge of blue. Cat and background were colored in crayons. Water color was then applied and dried off.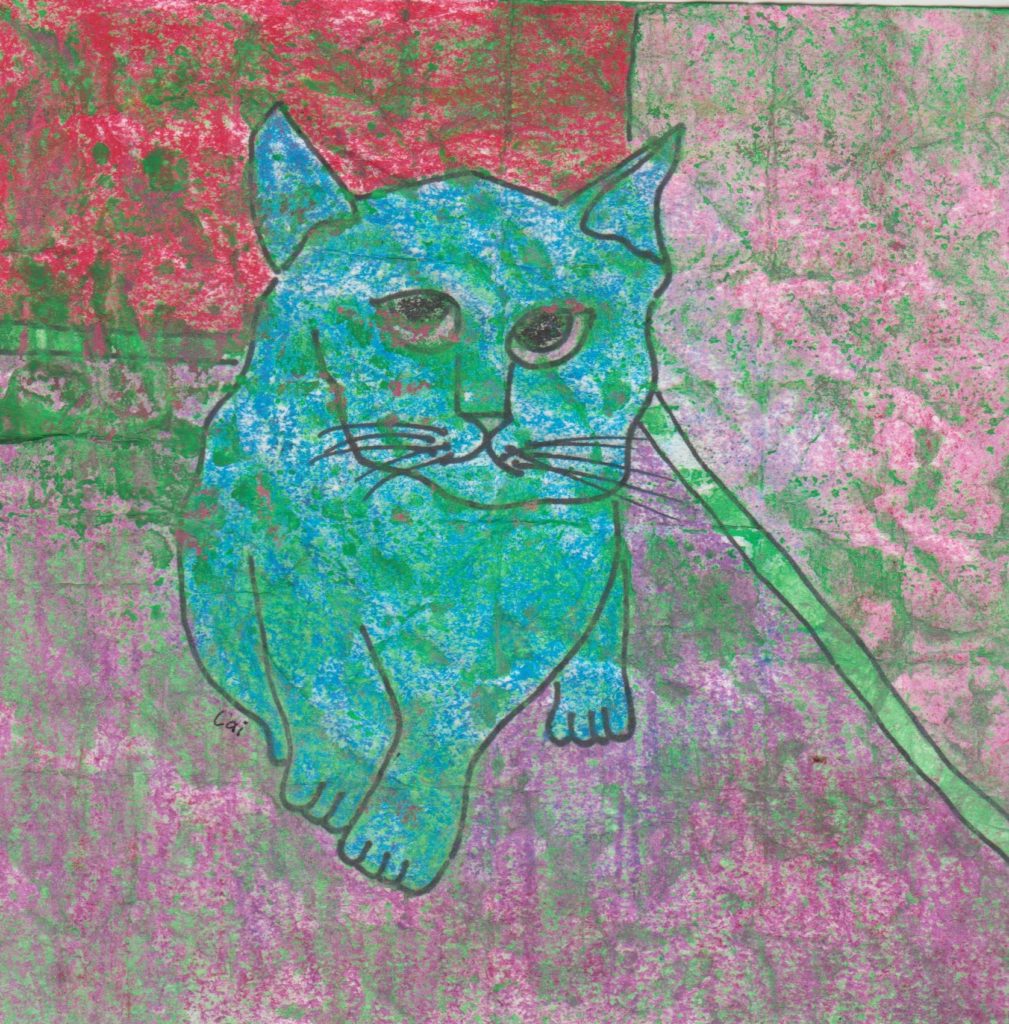 Prompt from MLMM newepicauthor is song "Forever Young". The lyrics are inspirational.