Bella Thorne almost shut down the internet when she shared her selfie in a leopard print bikini, taken on vacation, in a warm climate location. Here's a doodle of Bella Thorne, putting up her hair to make do as a Santa hat.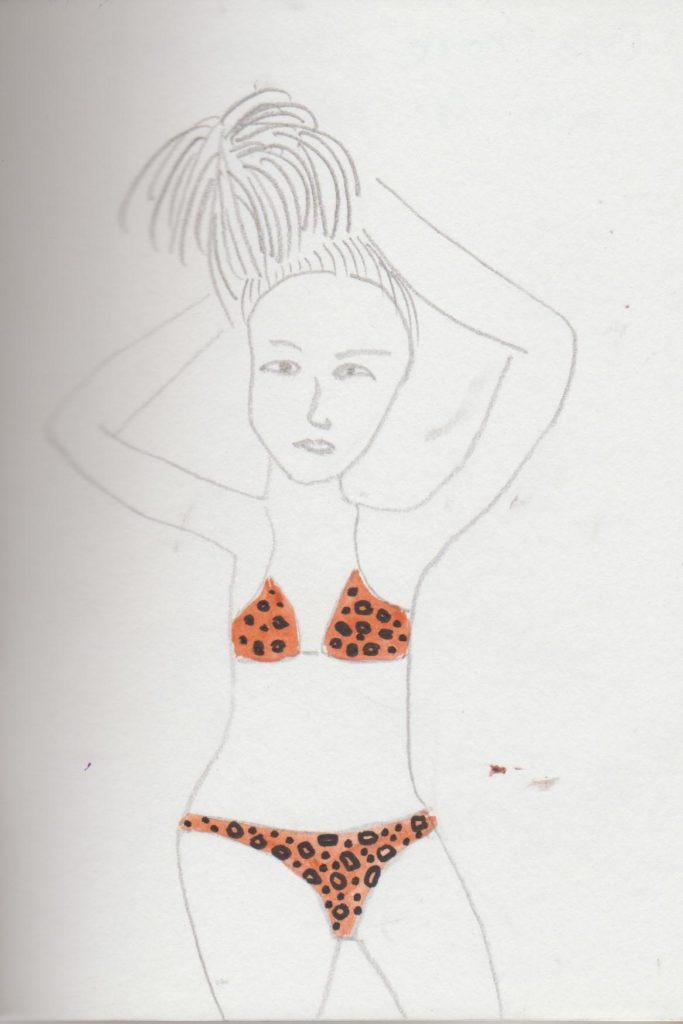 Prompt from MLMM – First Line Friday "That is the ugliest sweater I have ever seen."   Tag Mindlovemisery's Menagerie, First Line Fridays, short fiction.
There's no ugly X'mas sweater here. Just Bella Thorne pretending she wants a Santa's hat.