Mindful Doodles #192
Where is Augy @Augywrit? These are Cai's adventures looking for Augy.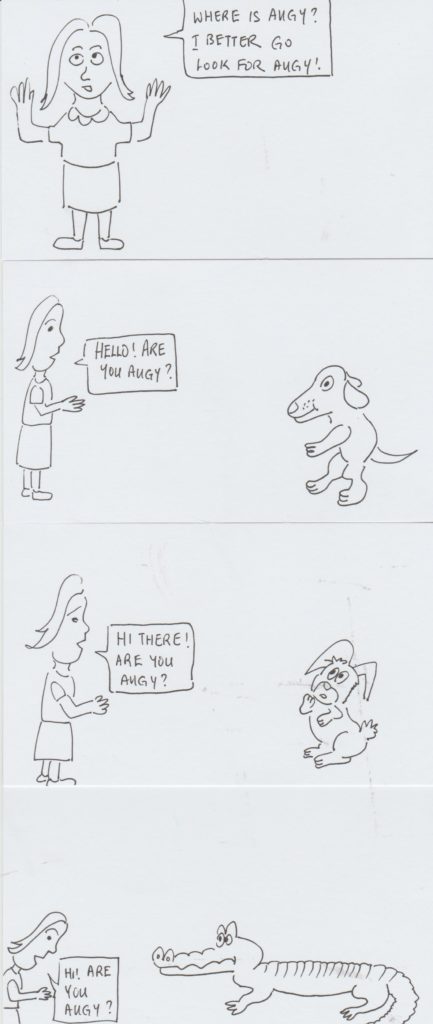 Is Augy's cartoon character a dog, rabbit or alligator?
More adventures as my character searches high and low for Augy.
Augy is the name of a place in north-central France. It is also the name of some people. Augy the publisher, if you object to the use of this name, say so now. I'll change the name.
If this idea goes through, I intend to donate the nett proceeds of sales to a charity that helps vulnerable women. If you're interested to book a copy, please email me.