Mindful Doodles #51:
As I sit before my dressing table, I think about making New Year Resolutions for 2019. I have done some spring cleaning on the last few days of 2018.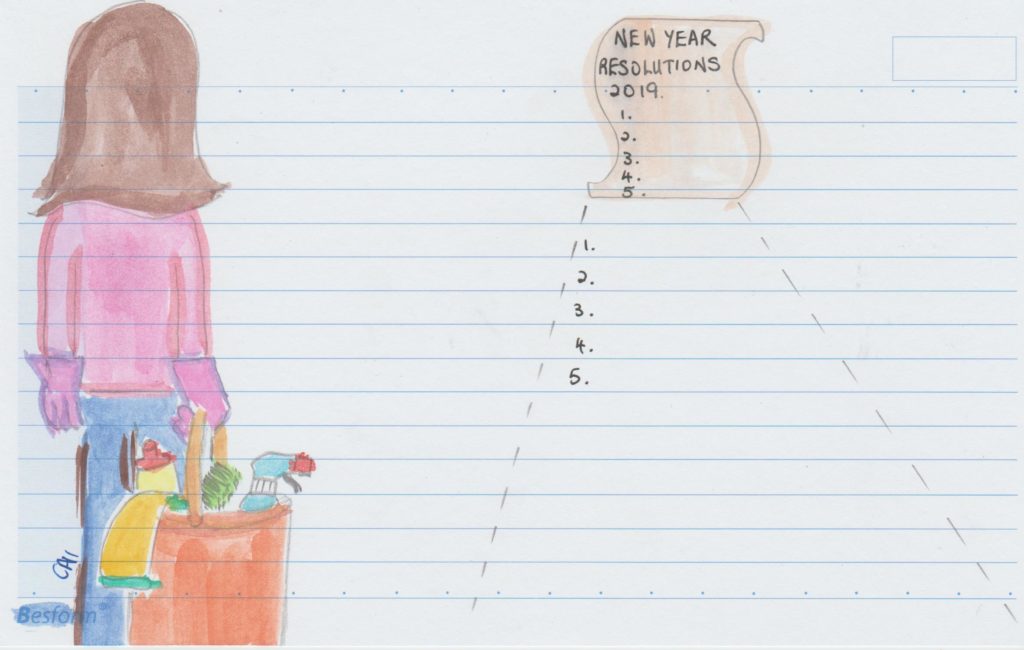 2019 Resolutions. My efforts so far are recorded in brackets.
Learn & practice creative writing. (No)
Practice better drawing. (Yes)
Produce a work worthy of publishing. (Trying)
Write a long manuscript. (Started)
Make more dimes. (Yes)
Spring clean excess junk. (Yes)
Read books. (Yes)
Exercise almost every day. (Yes)
Drink 3 liters of water daily. (Yes)
Maintain daily blogging habit. (Trying)
Maintain daily drawing habit. (Trying)
Maintain daily "healthy meals watch". (Yes)
Mindful Doodles is a series of comic/ cartoon drawn on assimilating stimuli that comes into my mind. My surrounding and environment are dynamic. As events happen, the stimuli enters my brain and I pay attention to them. I am not mentally disturbed as I pay due respect to each stimulus. I ponder upon how I would deal with the stimulus, to manage the situation. I try to discover what lesson the Universe bestows on me in this encounter. I write my discovery as my Mindful Thought of the Day.
Mindful Thought of the Day:
Be mindful of your resolutions as you move from January 1 2019 towards December 31 2019.