Mindful Doodles #246
Some folks call this kind of reptiles, pet rocks. Its because they resemble rocks, especially when they retract their heads and hide inside their shells. They can't talk but they come to you when they're hungry and want food.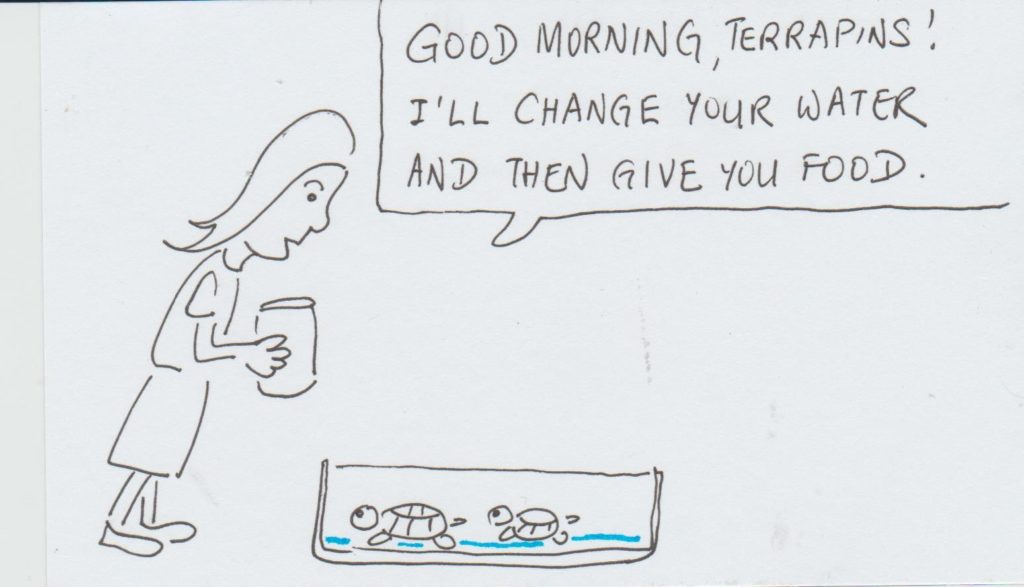 Here's a bunch of other posts about terrapins.