Every Day in May 2019 is a drawing challenge. Artists from all over the world follow a list of set prompts and post their artwork Every Day in May. (#EveryDayInMay2019)
May 1 2019 – Draw a favorite food.
Dragon fruit.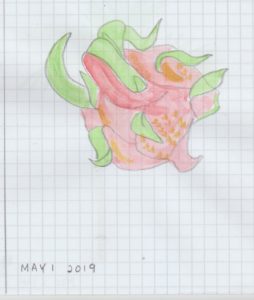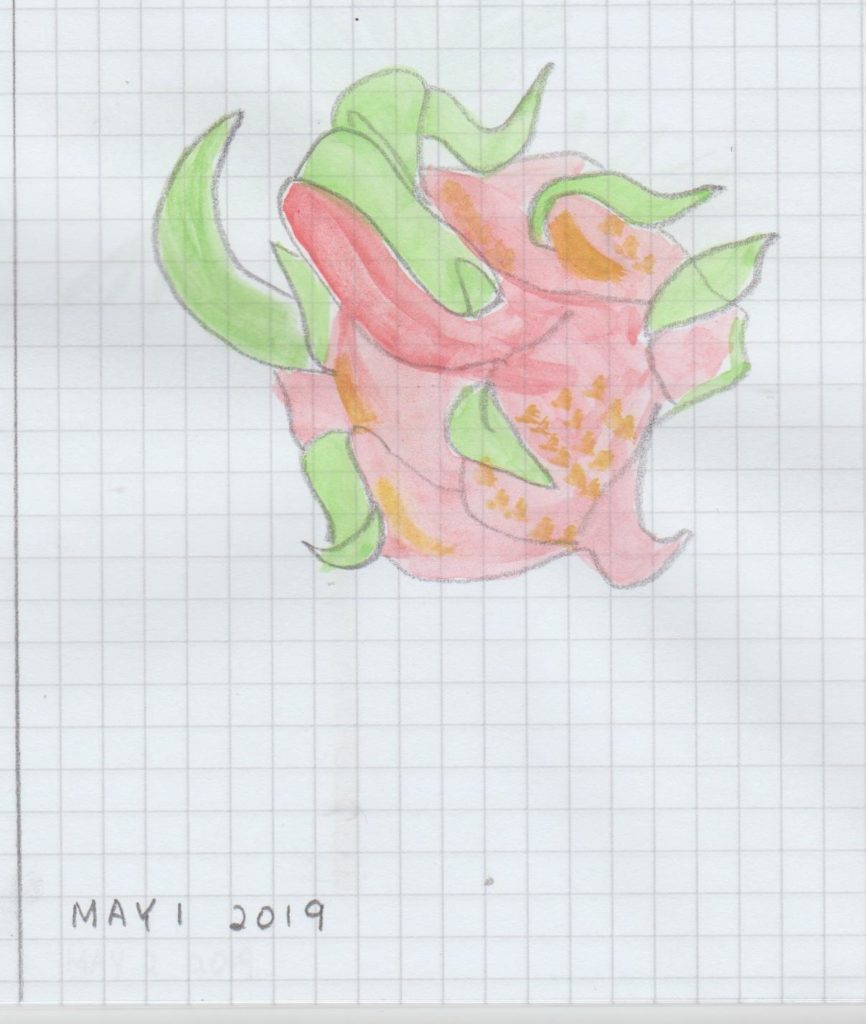 May 2 – Draw a nearby tree.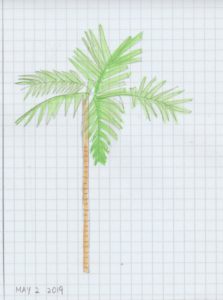 May 3 – Draw curtains.
May 4 – Draw bottle of spices/ herbs.
May 5 – Draw something hot.