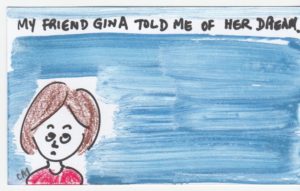 —
My friend Gina had a dream of her deceased grandfather. She was under the impression that he returned home  for a visit. She even smelled his familiar scent, which was sugary, like his cough syprup. Gina said she woke up and immediately went into the bedroom he used when he was alive. She checked for signs of his visitation, but could find nothing unusual. She dismissed her dream as a fake event, or one of nostalgia.
There are a few theories which may explain this dream.
Nostalgia for her beloved grand-dad.
Old smells which reminded her of the deceased relative.
Something happened during the day or recently, which triggered this dream.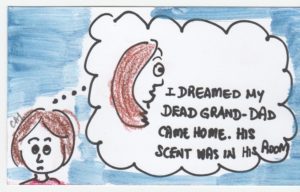 —
Have you ever dreamed of a dead person and their scent?